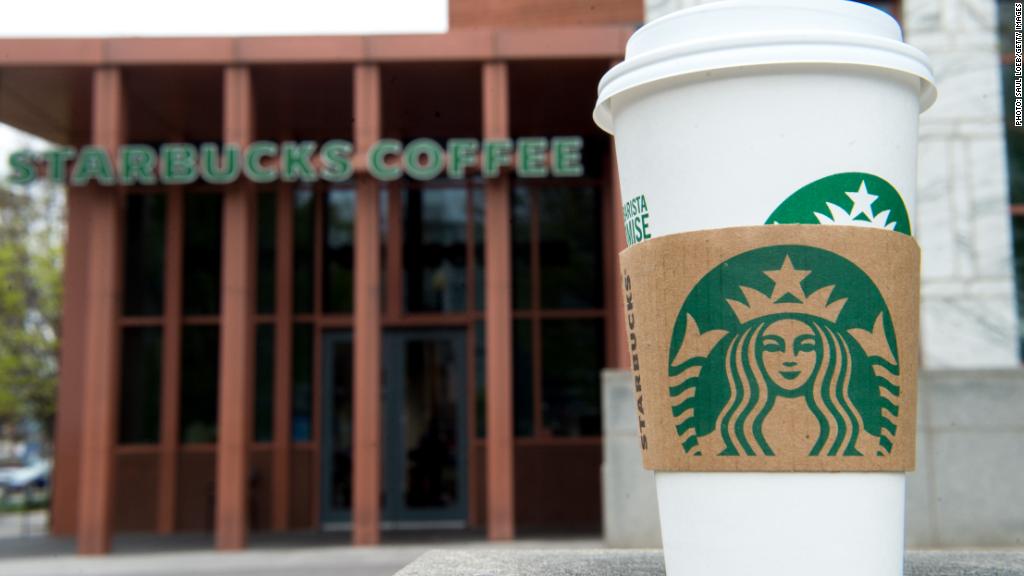 Over the course of four hours on Tuesday, 175,000 Starbucks employees talked about racial bias.
标签:寒灰更然 阿拉善右旗
Across the country, employees participated in a mandatory training. About 8,000 company-owned stores and offices were closed to customers for the afternoon.
In self-guided groups of three to five, workers settled in for an intense afternoon.
Groups moved at their own pace, but their discussions followed a similar structure. With the help of guidebooks distributed throughout the stores,workers took part in sensitive conversations. They watched videos featuring Starbucks executives and musician and activist Common.
Aaron Schlossberg ranting against people speaking Spanish and one of a horrified passenger reacting to a man being dragged down an airplane aisle by officials.
"We felt it was really important to be as up-to-date as we possibly could," Nelson told CNNMoney, adding that most of the footage shows extreme examples of the types of bias people face every day.
"We tried not to highlight any particular companies," Nelson added.
The training is just one step in making sure that nothing like the arrest ever happens again, the company said. Starbucks recently changed its policy to allow people who haven't made a purchase to spend time in stores or use the bathroom.
Related: Howard Schultz: Training will cost Starbucks 'tens of millions'
And more is coming.
"We realize that four hours of training is not going to solve racial inequity in America," Starbucks Chairman Howard Schultz told CNN's Poppy Harlow on Tuesday. Schultz told CNN that the trainings will be incorporated into employee onboarding, and that the 7,000 licensed stores — including those operated by hotels, grocery stores and airports — that did not participate in the training today will do so over the next year.
Materials from Tuesday's event are being made available to the public. Starbucks hopes that they will be used by other companies conducting similar trainings.
"Our hope is that these learning sessions and discussions will make a difference within and beyond our stores," Starbucks executive Rossan Williams told employees in a note last week.
Ifill and McGhee plan to issue a report in the next few weeks outlining a comprehensive set of issues they believe the company must address. They'll also be evaluating the trainings on Tuesday to see how workers respond.